Add EV chargers to your properties without costly electrical service upgrades.
The EVCMC by Intellimeter is a demand controller that can monitor and manage power at the electrical panel feeding the Level II EV Chargers, ensuring building capacity is maintained. When demand is low the EVCMC directs power to EV chargers and as demand increases, the system allocates power away from EV chargers and back to other priority uses. The system eliminates the need to upgrade your power infrastructure.
Never trip the main breaker.
The EVCMC is ideal for multi-unit residential properties where tenants park their EVs overnight. Electricity is often less expensive at night and demand is lower. Fewer tenants are cooking, doing laundry, or drying clothes and HVAC loads are also lower. This allows that energy to be used in charging without ever exceeding the building's maximum energy demand limit.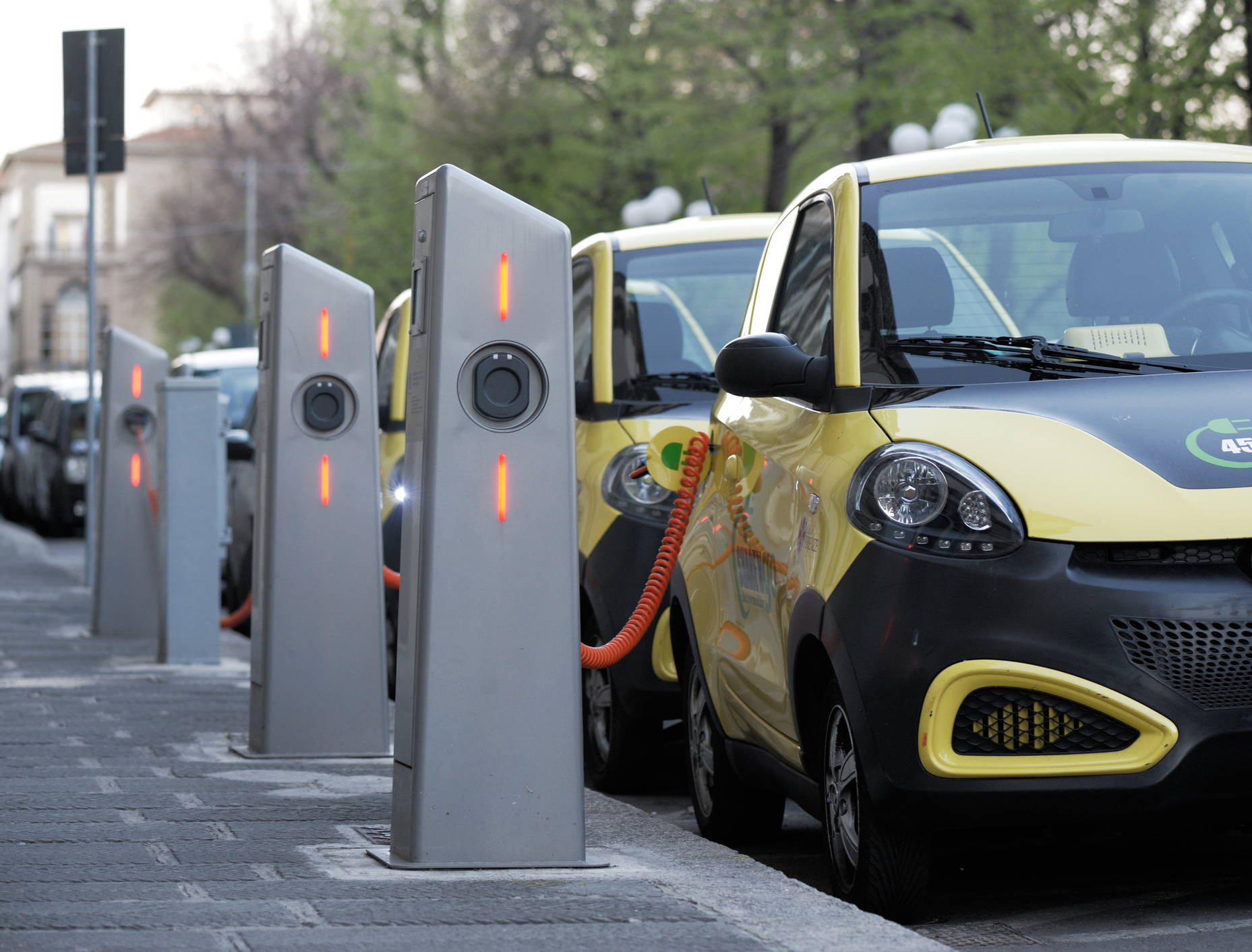 A smarter charging solution means happier tenants.
The EVCMC monitors demand between the building and EV Chargers and distributes power to the EV chargers to ensure all e-vehicles connected are adequately charged.
EVCMC 12 Electrical Vehicle Charger Meter and Demand Controller for up to 12 Level II chargers
EVCMC 18 Electrical Vehicle Charger Meter and Demand Controller for up to 18 Level II chargers
EVCMC 24 Electrical Vehicle Charger Meter and Demand Controller for up to 24 Level II chargers
Features and Benefits:
Redundant safety mechanisms protect the user, the installation, and your building
No WiFi Required
Free local data means information from your meters stays local with no recurring fees
Easily integrates into existing electrical systems
Multiple sizes available 4, 8, 12, 18, and 24 Chargers per system
Custom sizes available upon request
Multiple sizes can be combined to offer the maximum capacity available
Brand agnostic design allows each occupant to select their own charger brand
Meter and bill for the electricity used in each charger, including time of use rates
Revenue approved meter is compatible with any billing company
Integrates with i-meter Energy Analysis software or i-meter Billing software
Complies with Electrical Codes
Individuals can use app access to schedule vacations or time off for individual chargers
Secure access level for Property Managers
Reduce your initial investment and add controller portion on an as-needed basis