Multi-Customer or Multi-Load Metering Made Easy!
Features
The i-meter® MF12 is capable of metering up to 12 single elements the compact design is great for applications where Energy Cost allocation is important. The i-meter® MF12 provides the ability to monitor Volts, Amps, KiloWatts, Power Factor, and Frequency (V, I, kW, kVA, kVar, PF, Hz, THD (V/I)).
Universal Voltage 90-600V 'Y'
1, 2 or 3 phase meter
Wide frequency range 45-65 Hz
Programmable for loads up to 4,000 Amps
Self-shorting current Transformers
The i-meter® MF12 is a 12 element meter with a built in 3-line display
Equipped with the ability to monitor and display multiple functions to measure everything from amperage, voltage, watts and power, to demand, total harmonic distortion (THD), kWh, Kvh and kVarh.
Communications on Modbus, BACnet MS/TP, RF, Ethernet, TCP/IP
The i-meter® MF12 works as four 3-element meters, six 2-element meters, or 12 single-element mets.
Applications: Residential, Commercial, Industrial
The i-meter® MF12 TK is a great portable meter that provides the ability to monitor for a specific time, review the data locally on the display in the case or export the data for analysis. This metering unit is great for Energy Auditing.
Cost-effective electric meter - Guide energy efficiency audits - Track your energy consumption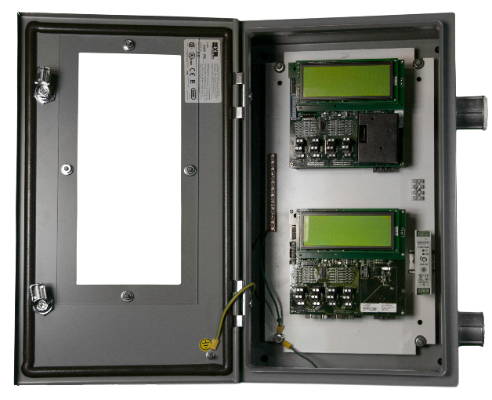 i-meter® MF12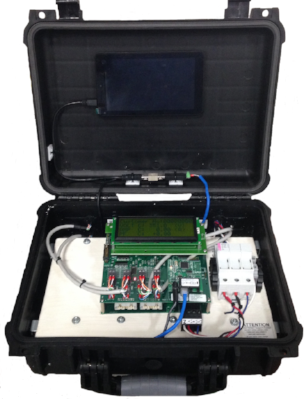 i-meter® MF12 TK
Product Summary
| | | |
| --- | --- | --- |
| | i-meter® MF12 | i-meter® MF12 TK |
| Dimensions (Inches) | 8H x 7W x 2.5D | 6.5 H x 16 W x 13 D |
| Dimensions (Centimeters) | 201H x 169W x 63D | 165 H x 406 W x 330 D |
| Mounting Option | Surface Mount | Portable |
| Meter Elements (CTs) | 1 to 12 | 1 to 4 |
| Voltage | Auto Ranging, 90 to 600V 'Y' | 600 'Y' 600 'D' |
| Service Type | 1Ø2W, 1Ø3W, 2Ø3W, 3Ø4W wye, 3Ø3W Delta* | 3Ø4W wye, 3Ø3W Delta* |
| Current Transformers | 100 mA, Self-Shorting | 100 mA, Self-Shorting |
| Instrument Transformer Interface | Yes | Yes |
| Memory | 45 days (5 min intervals) kWh | 45 days (5 min intervals) kWh |
| Pulse Output | Wh/VAh | Wh/VAh |
| Communications | Modbus RTU, BACnet MS/TP, RF, Ethernet, TCP/IP | Modbus RTU, BACnet MS/TP, RF, Ethernet, TCP/IP |
| Frequency | 45 to 65 Hz | 45 to 65 Hz |
| Accuracy Class | | 0.5 (Meets ANSI C12.20) |
| Real Time Measurements | V, I, kW, kVA, kVar, PF, Hz, THD (V/I) | V, I, kW, kVA, kVar, PF, Hz, THD (V/I) |
| Operating Temperature | -40°C to +53°C | -40°C to +60°C |
| Regulatory Compliance/ Approvals | cCSAus | cCSAus |
| Patent | U.S. Patent No. 8,049,488 | U.S. Patent No. 8,049,488 |
*Delta systems require potential transformers
Downloads
i-meter® MF12 Installation Video